Join us for the Random Hacks of Kindness San Francisco Hackathon December 1st and 2nd 2012
RHoK Kick Off Reception Friday November 30th from 7:00-9:00pm 
Enjoy wine, beer, light bites and meet representatives from Google, Yahoo, Microsoft and NASA while we discuss the subject matters and logistics for the hackathon.
With talks by:
Schuyler Erle on Crowdsourcing Disaster Relief Two years ago, hundreds of volunteers from around the world helped disaster relief efforts in Haiti after a devastating earthquake by mapping the country remotely. A few weeks ago, thousands of volunteers from around the country helped disaster relief efforts after Superstorm Sandy by clicking on aerial photographs. How are these efforts linked? What do they mean for the future of disaster response? And how can you help?
Ka-Ping Yee (Ping) is a software engineer on the Google Crisis Response team and the technical lead for Google Person Finder and Google Crisis Map When disaster strikes, the Google Crisis Response team finds, organizes, and publishes information to help those directly affected and those providing relief.  To help them produce live mash-ups of map content from diverse official and unofficial sources, the team created Google Crisis Map.  This map building and publishing tool has been used for Google's responses to earthquakes, floods, wildfires, and hurricanes in 2011 and 2012, and today it is an open source project.  Ping will speak about the project and the new ways that it was used during the response to Hurricane Sandy, when the team published its most complex map to date.
Rob Monroe on Think Global, Hack Local I'll talk about all the studies that show that local knowledge and input is key to success, and in the context of a hackathon it can be key to keeping the relationships and momentum going beyond the weekend.
David Burgess with Range Networks Most in the hacker community are thoroughly familiar with IP networking and its associated security risks, but few have any real understanding of the SS7/ISDN networks that carry the world's telephone calls, text messages and cellular mobility data, and the security risks associated with these services.
Ed Cable with Mifos and the Community for Open Source Microfinance Did you know that you can end poverty by writing code?  This weekend you can help bring financial services to the poor by building apps on top of the Mifos X platform. I'll talk about how our community-driven technology is transforming microfinance and introduce our three featured problems for the RHoK weekend.  We'll be building a mobile app for Mifos X, enabling SMS communications to micro-entrepeneurs, and making microfinance more transparent through an easy-to-use document generation tool. Join us in creating a world of 3 Billion Maries.
Samantha Jordan, Sprint Collaboration Center, Manager and Anne-Louise Kardas Manager, Emerging Opportunities – CTO office Anne-Louise and Samantha will talk about how Sprint enables technology and solution providers to develop innovative solutions and one of the places where it all happens: the Sprint Collaboration center in Burlingame. Sprint's support of the Sanitation Hackathon will enable innovative technology and solution providers to problem solve one of the biggest environmental and social issues of our time. As a communications technology company, we have an opportunity to enable the development of a suite of communications solutions. These solutions could include but are not limited to: mobile applications, wireless phones and the use of specialized Machine to Machine applications in the form of remote monitoring, asset tracking, mass communications and education. These solutions could also be used for commercial or personal use that could dramatically benefit the health and welfare of those without access to clean sanitation.
John Sauer, John Feighery, and John Kluge on a SanHack challenge
 2.5 billion people lack access to sanitation and hygiene, yet there are 3 mobile phones for every toilet in the world. John Kluge, co-founder of Toilet Hackers, John Feighery co-founder of mWater, and John Sauer of Water for People will skype in from New York to brief us on the sanitation hackathon (#sanhack), that is running this weekend in over 14 cities around the globe. Teams will address issues ranging from the lack of proper sanitation infrastructure and services to the lack of user-friendly feedback mechanisms. Get ready to hear about awesome problem statements like Map the Crap and mSewage!
RHoK Global December 2012-San Francisco Saturday December 1st starting at 9:00am and ending Sunday December 2nd at 4:00pm
RHoK is a community of innovators building practical open technology to make the world a better place.  Come be a part of the Bay Area community and participate in one of the most exciting hackathons in the world!
What is a hackathon?
A hackathon is a gathering of technically skilled individuals focusing on collaborative efforts to address a challenge, issue, or goal. They usually run from several hours to weeks, and can include rigid structure or organic emergence.
What makes RHoK special?
Random Hacks of Kindness is a simultaneous global hackathon which addresses issues of disaster and humanitarian response. Local subject matter experts are brought in to guide the developers in relevant issues and to further the use of developed tools after the event.
What makes GWOB's RHoK even specialer?
Geeks Without Bounds brings a year's worth of experience in facilitating unconferences and hackathons to these events, as well as heavy involvement in the Volunteer Technology Community (VTC). We set expectations and limitations in regards to what responders will be able to learn on short notice under stress and what networks and power situations are like.
Both the reception and hackathon will take place at Voxeo Labs @ NextSpace 1 Hallidie Plaza, 2nd Floor in the Union Square District of downtown San Francisco.
Organized By

Sponsored By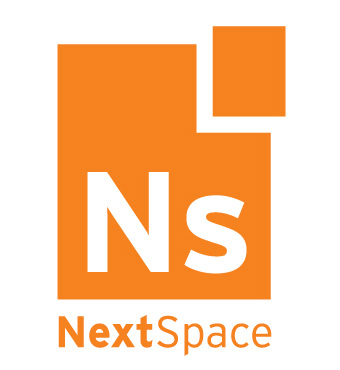 Media Partners
Registration Deadline:
Saturday, December 1, 2012
Reception Location:
1 Hallidie Plaza, 2nd Floor
Hackathon Location:
1 Hallidie Plaza, 2nd Floor
Problems We Are Working On: